Slim Shaker Cabinets
If you think regular shaker cabinets are now too common for you and you see them everywhere, it's time to look at a new profile called Slim shaker cabinets, sometimes also known as skinny shaker cabinets or thin shaker cabinets.
Slim shaker cabinets are a type of shaker cabinets with less wide borders, the common shaker styles frame border's width are anywhere from 2 to 4 inches, slim shakers frame's width are anywhere from 1/2 to 1 1/2 inches wide which gives a kitchen a very slick looking design much different form the regular shaker style kitchen doors.
Slim shaker design cabinets gives your kitchen a new design which is much different from the other traditional shaker style cabinets , the minimal amount of border would make these type of cabinets very easy to clean and in cases of refinishing the cabinets , it makes it much simpler to sand and refinish after years of use.
As far as the hardware ( hinges ) selections are concerned in slim shaker cabinets /Skinny shaker cabinets , there are less choices available comparing with regular shaker styles, as there might not be enough room for the regular hinges to fit in the slim shaker frames, in order to cope with that problem, we make our slim shaker doors thicker (about 7/8 of an inch ) to allow for the hardware.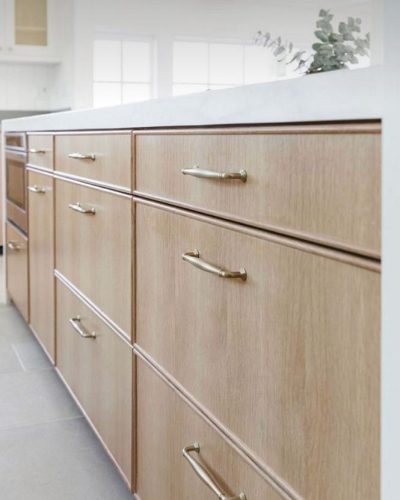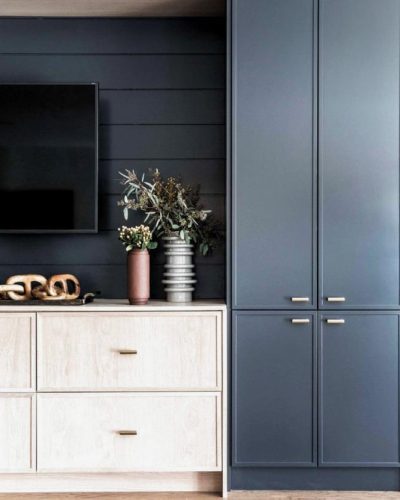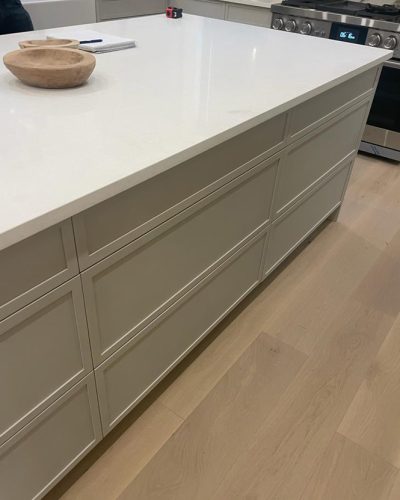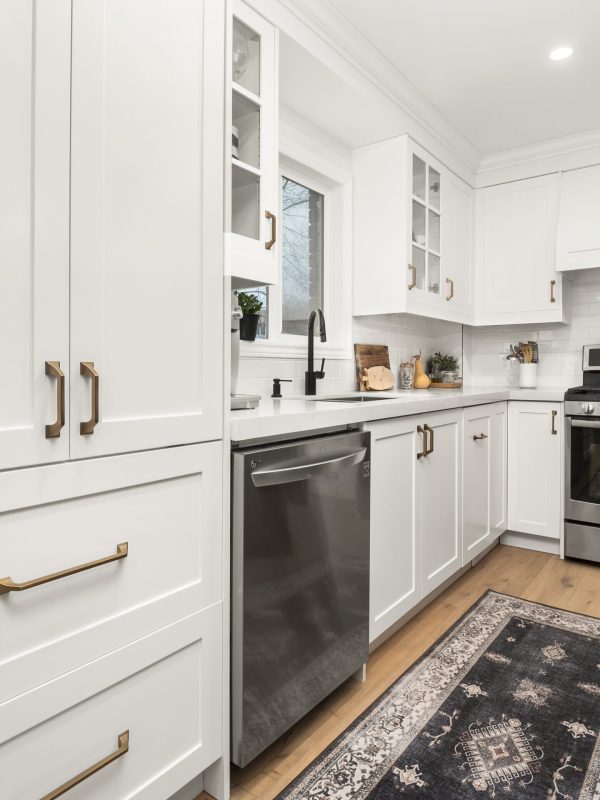 Modern Kitchen Cabinets in Vancouver
We at Discount Town Kitchens are one of Vancouver's top contractors for making Custom Modern Kitchen Cabinets in Vancouver, North Vancouver, West Vancouver, Burnaby, Coquitlam, Surrey, Richmond, New Westminster, Langley, Maple Ridge. Our experienced and knowledgeable design staff will help and walk you through every step of the design process in order to make sure your dream kitchen is built the way you want it and make your dream come true.
We specialize in custom, semi-custom cabinets for kitchens, bathrooms, laundry, office, libraries, media centers, entertainment centers, wine bars, wine cellars, closets and built-ins, millwork, kitchen renovation and remodeling.
The "Kitchen" is known as the heart of the home. A place not just to cook and eat, but to love and entertain. If a Modern Kitchen design appeals to you, then Castle Kitchens is the best place to start.
Our outstanding expertise will guide you through the entire process of purchasing and installing a new modern / contemporary kitchen. Bright and cheerful colors, busy and modern life style, clean lines, maximum use of space, stainless steel and other metals are all words that describe Modern Kitchen designs.
The professional kitchen designers at Discount Town will work very closely with you in remodeling or renovating your kitchen into a sleek looking contemporary kitchen.